How design works: the war of the buttons
2 juni 2020
Niet gecategoriseerd
When I look at new products today, I wonder: what can we expect from users in terms of basic knowledge? Should they have a certain amount of technological savvy when starting to use a product? Or should the interface be really obvious, so that almost everybody can get started and navigate their way around?
Everyone is convinced that a clear, simple user experience is a good thing. And a familiar user interface is important. So it's very strange that we still have remote controls with lots of buttons. Most of the time, you only use 20% of the buttons and menu options. Maybe you'll press the other 80% when setting your kit up for the first time, but after that? Never again. So why include them? In general, users don't like too many options. The era of attracting buyers with fully featured remote controls has definitely gone.
There are other options. I really love the remote control of my Apple TV 2. The menu structure is simple: navigating arrows, central confirm, menu or back button. Everyone can use it in seconds, without resorting to a manual. The big disadvantage is that you have to click a lot when setting it up for the first time. But that's something you only do once. After that, you'll still click 25% more than with some other remotes. But you almost never click wrong, because the navigation concept is very simple. And this is interesting because the user irritation level is closely connected to the number of different forms of navigation the user has to learn.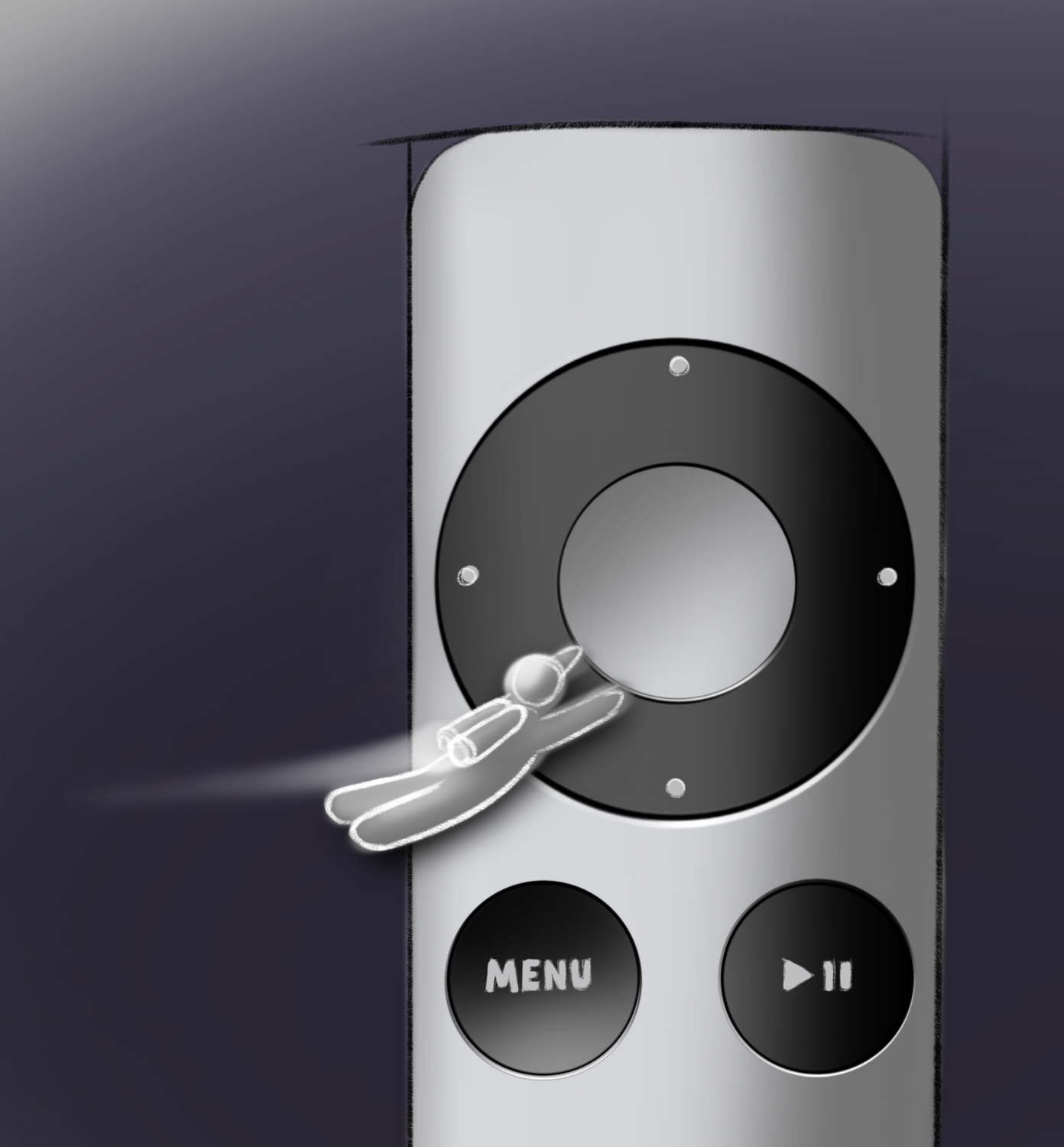 In my opinion, efficiency is not always key; there is no need to have the fastest remote control ever. When I'm relaxing and I want to watch something, I want a simple, basic navigation system with no big scramble for the right button. For me, the simplicity of the Apple TV 2 remote means a lot less frustration.
And for my wife. And my kids. So easy. And it has a pleasant weight, and a nice tactile click feedback.
(Users of the Apple TV version 4 remote, with its very, very small touchpad, are less happy… but that's another story.)
Speed and efficiency aren't always the most important element of a user interface; a lot depends on the scenario in which it is being used. Extra features don't mean a thing. The mental laziness of the user determines the limits of the navigation labour required.
On the same theme, there is another nice example. Not deliverable yet, but you can already order it: the Light Phone 2 (crowdfunded on Indiegogo). What a light and imaginative relief from all those overstuffed phones. I can't wait to really test it. But we'll keep that for a future column.
Let's make a deal: we all design stuff with only the buttons we really (really) need.